Things to Do in Doubtless Bay
There are plenty of things to see and do around Doubtless Bay and the Far North of New Zealand.
For a full list of things to do the best place to find out is the Doubtless Bay website.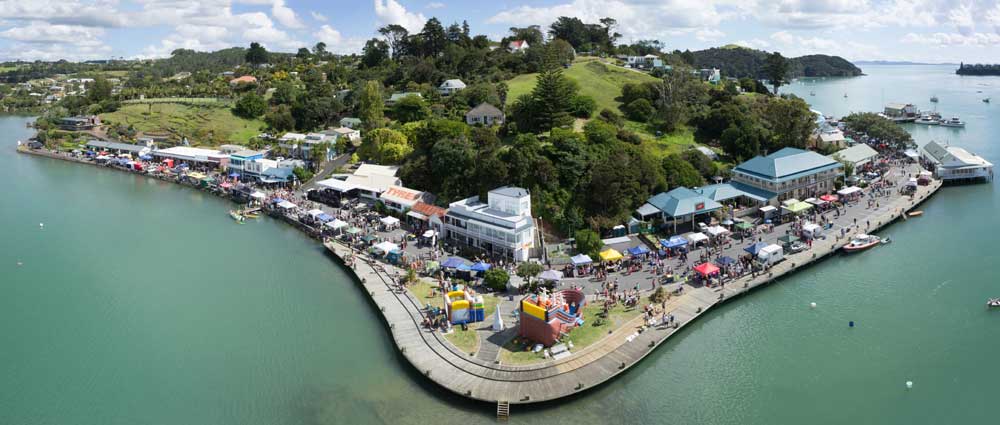 Mangonui Waterfront Festival - Picture courtesy of Aerial Vision - Advanced Aerial Imagery
The next annual Mangonui Waterfront Festival will be held on Saturday 24 March 2018.
Otherwise we have selected a few ideas for you to get a taste of Northland. If you are coming to stay, we can help you organise trips and days out. Just let us know what you are wanting to do and we can assist in bookings and expert advice.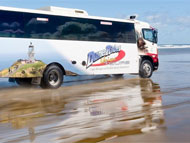 Explore the northern landscapes on this full-day adventure to Cape Reinga. Drive one way along 90 Mile Beach and back from Cape Reinga along the inland road (SH1). Enjoy sandboarding at Te Paki stream on the giant sand dunes. A guided commentary is provided as well as lunch at the top of the North Island.
Dune Rider for Cape Reinga tours can be booked at By the Bay and the bus will pick you up from By the Bay.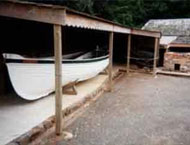 Butler Point whaling museum is set in a 26 hectare site alongside Mangonui harbour. Over the last three decades the proprietors of Butler Point have restored the old Butler homestead and developed a whaling museum that recognises the link that Mangonui had with the early whaling fleets that used Mangonui as a port. The property is now one of the Far North's most fascinating heritage tourism destinations and the landscaped grounds provide a delightful place for picnics. There is also an archaeological site within the grounds.
Experience a unique opportunity to view a privately-owned collection of vintage cars and machinery used in farming dating back to the early 1900s. Accumulated and restored by an avid vintage enthusiast over the last 40 years, it has over 1100 sq.m of display area.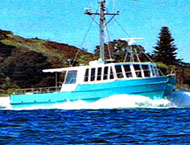 Operating from Mangonui Wharf, May Marie offers half day fishing in Doubtless Bay - including bait, ice, rods, tea or coffee. Catches include: Snapper, Terakihi, Kingfish, Kahawai, John Dory and Trevally
Longer off-shore fishing trips are also offered with catches including King Terakihi, Tuna, Marlin, Hapuka, Gemfish, Blue Cod, Snapper, Kingfish and Bass.
The world-class golf course at Carrington Resort is sited so as to provide a variety of vistas to the golfer. The course is located between sweeping ocean views to the north and east, and hill side vineyards of Karikari Estate to the south.